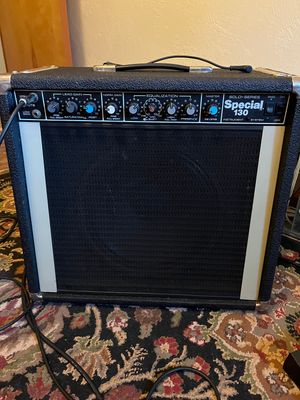 It's no secret that our expectations can affect our outcomes. But it's so obvious that we often forget, and then undermine our own projects. I had some recent reminders of this. Here are two examples.  
I just returned from a week-long art camp where I taught a music class. These usually culminate in some kind of performance for the other campers and they turn out well most of the time. This years class was especially good though. The class was small, everyone was 100% into it and one other thing... I went in with no expectations. I knew what I needed to do, and if I did my part, win or lose, I would know that I did my best. As it turned out, our scheduled performance time was moved up because dinner was delayed, resulting in a boisterous and appreciative audience. It was as good as any band gig I've ever had. 
I have been having trouble with my guitar sound in El Borko ¡Surf!. I can play loud, but the tone is not punchy enough and certain nuances get lost in the mix. The answer is a beefier amp but such an amp is pretty spendy right now. Then recently I went to get guitar strings and there wasw an old Peavey from the 1980s in the store for cheep cheep. I tried it out and holy-moley! That thing is a beast. True, it weighs a ton, but I don't care, it has the sound I'm looking for... No expectations... and look how kool!  
Well, I hope your summer is going well. If you have anything important coming up, try clearing your mind of expectations. Fear of failure, dreams of success, forget them. Just do your part and no matter what happens, you can move ahead, knowing you gave it the best you had.