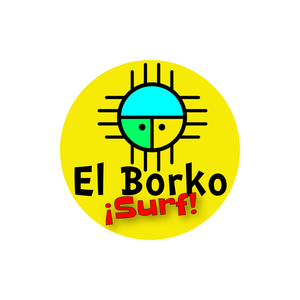 If you've seen El Borko ¡Surf! in the last two months then you've heard some songs from our next album. I doubt if anyone pays such close attention that they'd notice and of course, we don't always announce the titles. So you might have already heard "Whiskey Shaman", "Square Rhumba", or "Super FKN Happy" and just didn't know it. 
We're going into the studio this Saturday to start on the rhythm tracks. I expect it'll take a month or so to get everything recorded. Then comes mixing and mastering. My guess is that we'll have a record done by February or March. 
In the meantime... I have some stickers that say El Borko ¡Surf! Sign up for my mailing list and I'll send you one. By the way, I don't share my list with anyone so the only spam you'll get is from me and you can unsubscribe any time.