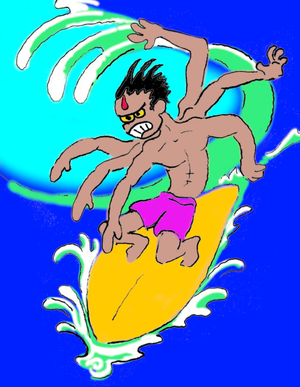 This Monday, May 24 El Borko is the featured band on "Electric Beach Party", a fun weekly surf music show from Cape Hatteras. https://www.radiohatteras.org/listen-live 
EASTERN TIME: 9:00 PM and 12:00 midnite 
PACIFIC TIME: 6:00 PM and 9:00 PM
99.9 WHDX-FM, Waves, NC 101.5 WHDZ-FM, Buxton, NC 
Another album on the way... 
After Surf Monster, I kept making songs. I'm mixing the last songs for a new EP. 
I hope to have it out in July sometime. The last record was surfy, this one more so.