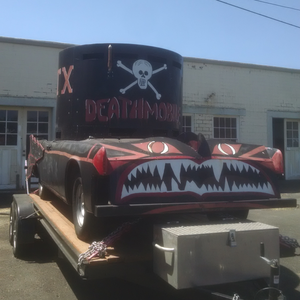 I have two shows coming up this weekend: 
This Saturday July 17, 6:00pm — 8:00pm 
El Borko Surf! 
Viking Braggot Brewing Brewery & Taproom, 
520 Commercial St, Unit F, Eugene, OR 
Classic and modern surf including music from their album "Surf Monster". 
This Sunday July 18, 10:00am — 12:00noon 
Brook Adams plays solo guitar 
5th St Market, 296 E. 5th Ave., Eugene, OR 
Enjoy your morning coffee with some tasty instrumentals.