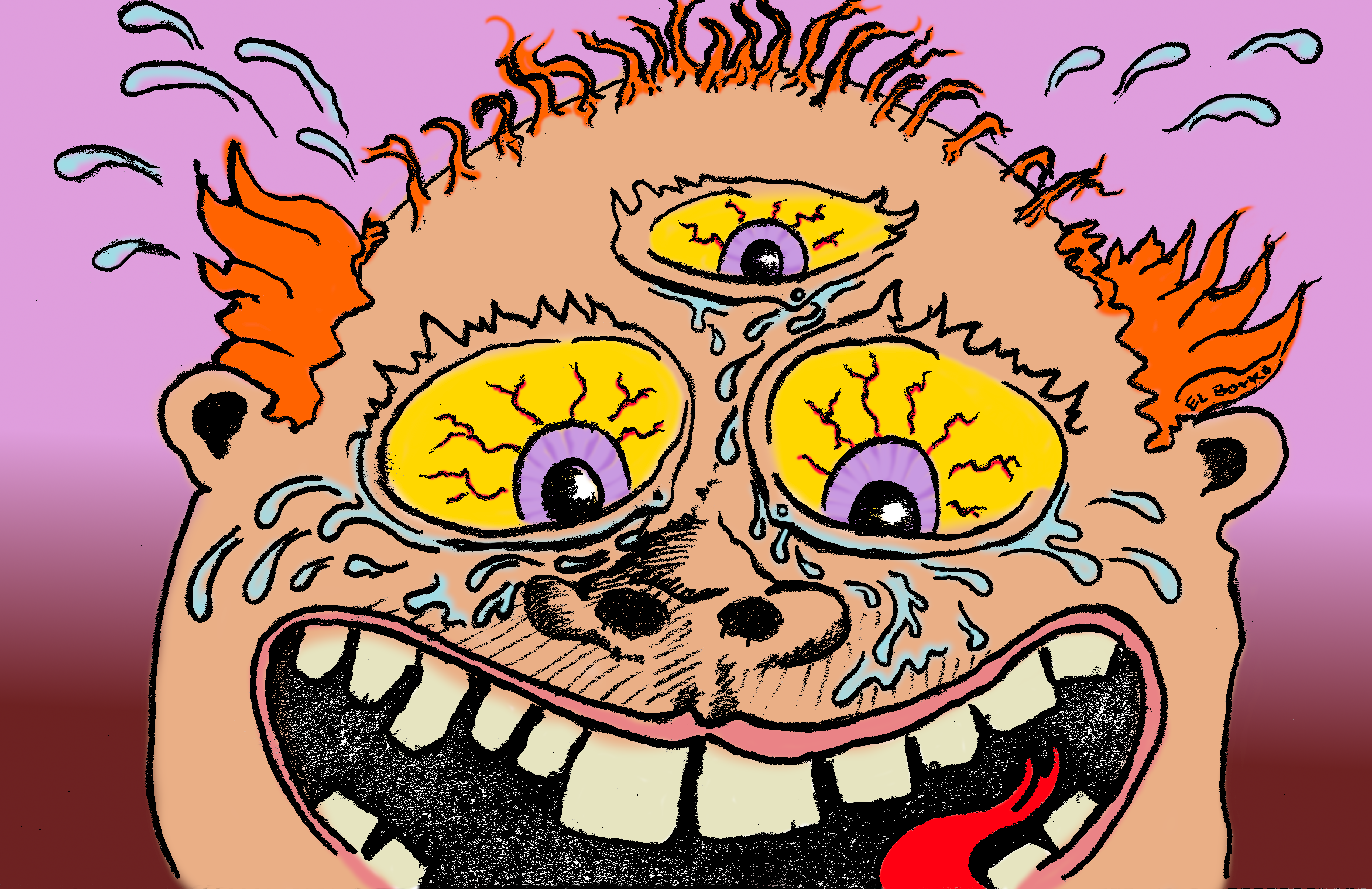 An encounter with "Artificial Stupidity". I posted on an event for a gig today and facebook took the post down calling it "hate speech". What?! I gave the dates and band names and put up a drawing. Did the algorithm object to the drawing? I'm putting the exact same message and picture up on brookadams.com so you can decide. grumble grumble...
HERE IS THE POST THAT FACEBOOK CALLED "HATE SPEECH".
…and the image that went with it… 
If you need a good reason to go out on a Tuesday here it is. The Schizophonics, this coming Tuesday May 16, supported by TWO cool local bands. Schizophonics play straight up RAWK. And dig the guy leaping around like crazy while playing guitar with ONE hand! Whaaa? That's the price of admission already... Then there's Dead See cranking out more RAWK and El Borko ¡Surf! playing... well, SURF. You can be late to work the next day. Come dig the show.