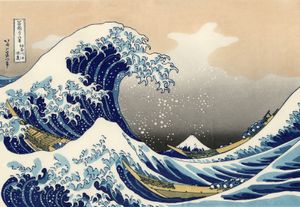 Like Indiana Jones sinking into quicksand, civilization seems to be struggling to keep afloat. Along with the woes of the world, we have our own private problems to solve. Sometimes it's hard to keep from being overwhelmed.  
Sometimes just knowing that others experience the same feelings and challenges can make you feel better. Music tells that story well because it goes beyond words. Music evokes feelings that bring back the past and project your hopes on the future.  
I saw a short film about Marvin Gaye where he said, "I wanna write songs that make people cry". Just yesterday I heard a song that did that. I think I understand what he meant.  
If we as musicians can make you cry or laugh or just jump up and down, then maybe there's hope in the world that we can make things better.