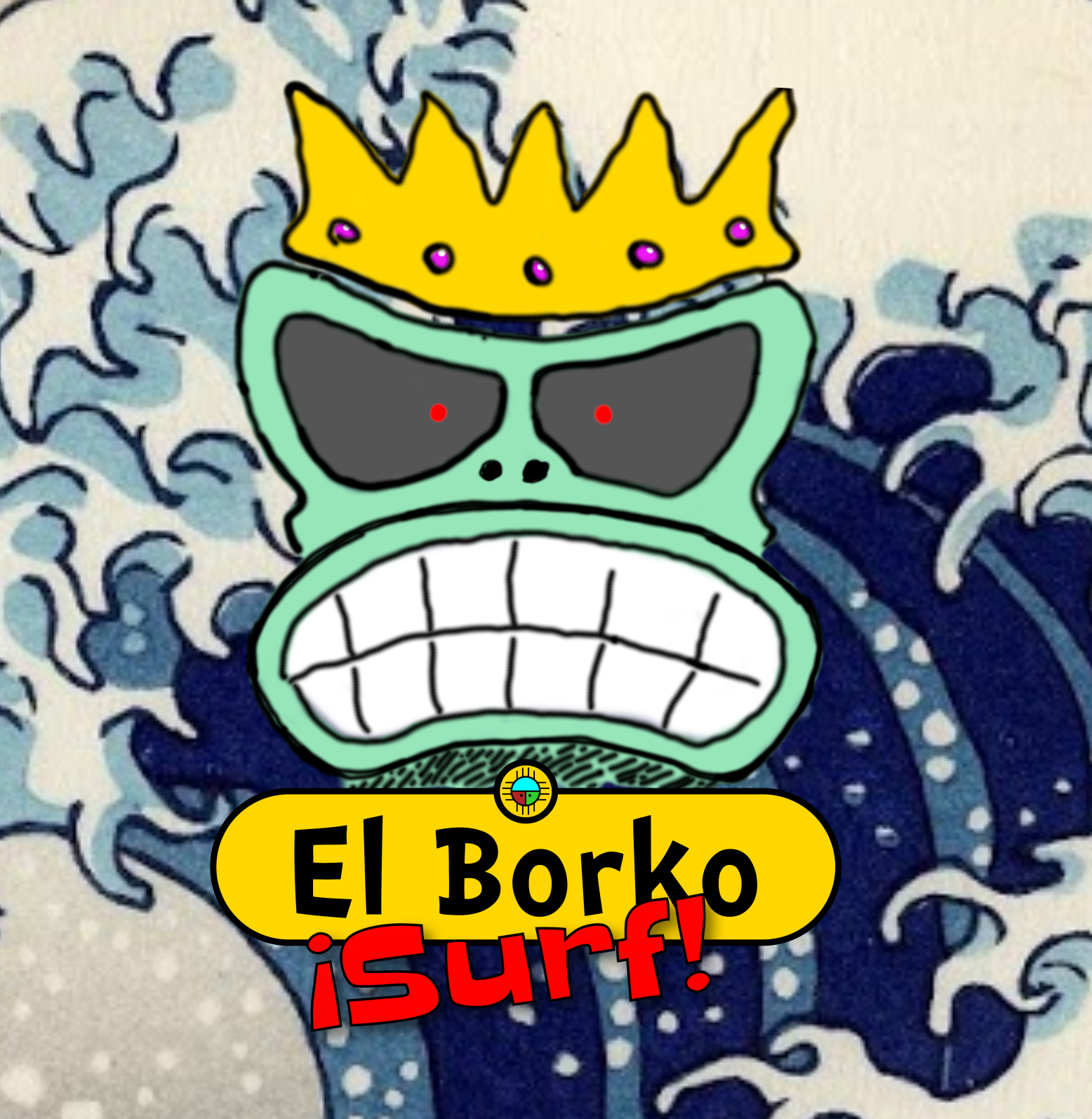 It's here! The new album is finally done!
El Borko ¡Surf! is the first album with Cameron Wick on drums and James P. Daley on bass. I've been around the Pacific Northwest with these guys, they're fun to hang out with and they play great. Let's not forget Jon Neher whose steel-guitar and stellar sax playing put the shine on everything he touches. We're stoked to put out this record. 
Barracuda Foodra:
A barracuda bites someone, and I think of "cuda" food, like the french expression "Coup de foudre".
Super FKN Happy:
You're in a bad relationship, and your partner wants to break up. You might just feel super FKN happy.
Revenge Of The Lobsterman:
By James P. Daley. From a photo of dada-ist poet Hugo Ball performing his poem "Karawane".
Square Rumba:
By Cameron Wick. He added lyrics after winning a bikini dance contest. There's video, but you can't un-see it.
Whiskey Sherman:
Used to be called Whiskey Shaman, but we like this name better.
Sunwave:
Just a jam with some nice changes.
Zotika:
For Mark Riddle at Quiet Village Podcast. Let's drink some Mai Tais!
Unlucky Dragon:
Daigo Fukuryū Maru was a Japanese fishing boat irradiated by nuclear tests on Bikini Atoll in 1954.
Oh Marcia Reef:
Doctor Zhivago goes surfing. You get it, or you don't.
Moon of Mukilteo:
Mukilteo is where you catch the ferry to Whidbey Island.