¡Shows!
World famous guitarist Surfer Joe comes to Eugene and El Borko ¡Surf! gets to open. Bring yer snorkel.
Here they are again... playin' those guitars again. Luckily, they sound rather... euphonious.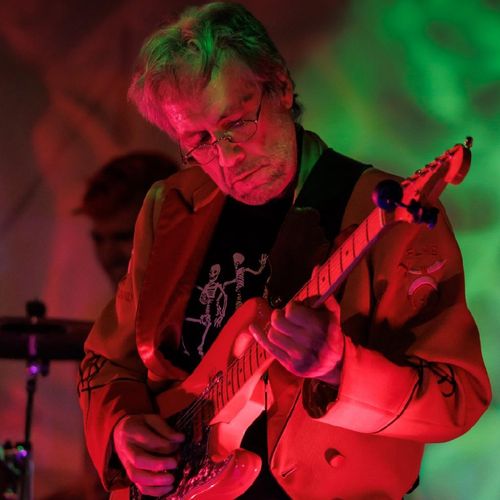 Brook Adams is El Borko
but El Borko is not Brook Adams
Brook Adams plays guitar and ukulele in Eugene, Oregon. His style is 20th century pop music. El Borko ¡Surf! is his band. Inspired by modern and classic surf bands they sound Like Sponge-Bob meets Jack Kerouac on Gilligan's Island.